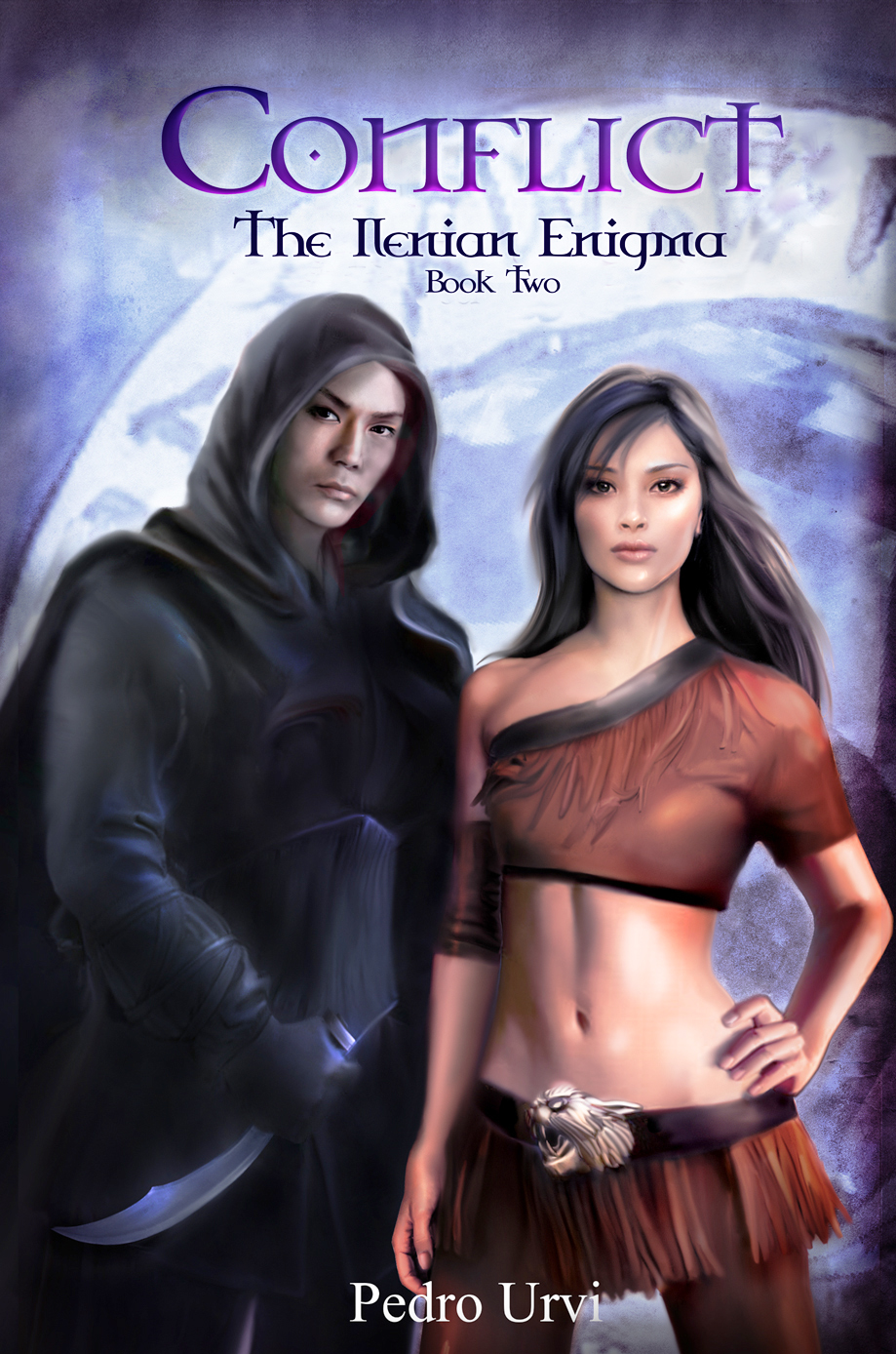 Book Two in the international bestselling Fantasy series.
Join thousands of readers all over the world in this thrilling saga.
A classic epic fantasy bursting with intrigue and action.
Immerse yourself in this fantastic adventure, packed with mystery and action.
Discover a vast and fascinating universe of fantasy filled with lively, unique, entrancing characters.
CONFLICT is the second book of The Ilenian Enigma. The author recommends beginning with MARKED (Book #1) to fully enjoy the experience.
The fantasy adventure continues in the fascinating universe of Tremia. The lead characters of the different plot-strands struggle to survive and reach their goals,surrounded by intrigue, mystery, treason and magic.
War, darkness and evil loom over the continent. Will Komir and his friends survive the dangers lurking in wait for them? Will they uncover the mysteries that surround the Lost Civilization?
Who will come out victorious in the fight for power? Who will perish?
Find out by immersing yourself in this world of Fantasy, Steel, Magic and Love.
Go on a quest filled with intense, passionate romance, action and magic.
The Ilenian Enigma:
MARKED (Book #1)
CONFLICT (Book #2)
TRIALS (Book #3)
DESTINY (Book #4)


A saga that will keep you gripped!